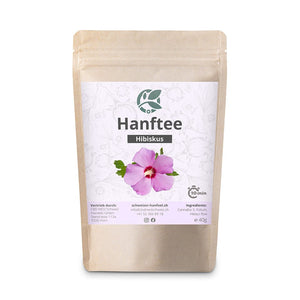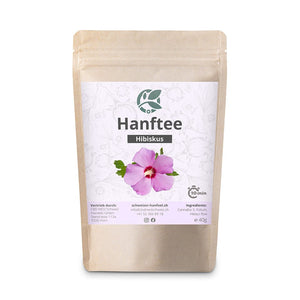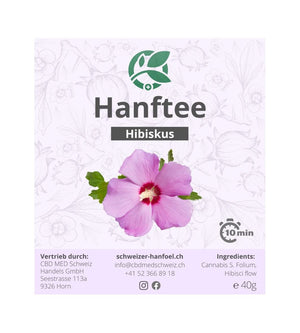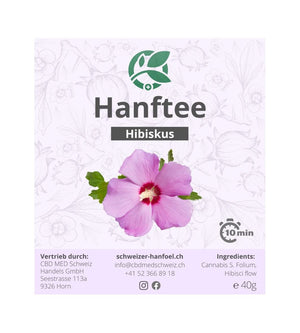 On Sale
Hemp tea with hibiscus
Pure, natural tea made from hibiscus and hemp, as honest and direct as nature has given us! The hemp leaves come from our own production. This supports our principle of using all parts of the plant sensibly.
Hibiscus has a diuretic, antispasmodic and antibacterial effect on the organism and can therefore balance the body, accelerate circulation and improve the complexion.
Of course, we also rely on 100% Swiss quality here!
Note: Pour hot water over the tea mixture and let steep for 10 minutes. store cool and dry. The tea is free of THC.
Ingredients: Cannabis S. Folium, Hibisci flow
Contents:
40g
Best before:
6 months after opening
Delivery time:
1-3 workdays