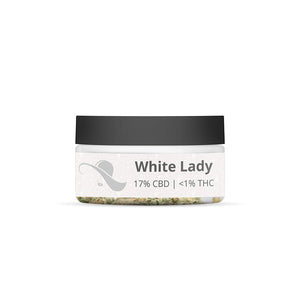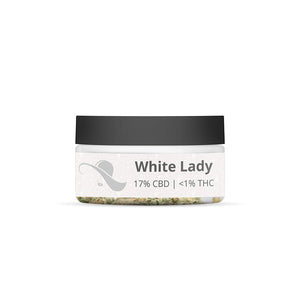 On Sale
CBD-Blüten White Lady 3g (Indoor)
This CBD flower is for true gourmet consumers. At first glance you can see that the complete hemp flower is covered with resin glands and white pollen. Last but not least, our White Lady is characterized by the light flower color and the incredibly fine smell!
Original photo of the flowers:
As a second photo we took a picture of the flower. All flowers have the identical quality standard. We guarantee a final product with no leaves or bud debris, using only perfectly treated cannabis buds.
A notice:
This product serves as a tobacco substitute and contains NO nicotine.
Salary:
CBD: 17%
THC: <1%
Contents:
3g
Cultivation:
Premium Swiss indoor cultivation